7 Things We Do Better
There is no other network services, computer support or IT consulting firm in the Philadelphia Metropolitan Area, Northern Delaware and Cecil County Maryland who can boldly promise you this: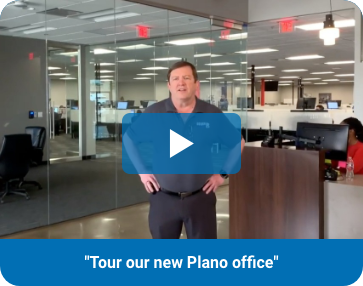 We Promise to Respond in Sixty Minutes or Less. Our team of experienced technicians will answer your computer IT support problem without delay or your call will be returned by an expert technician within 60 minutes or less. You don't pay if we don't get back to you in sixty minutes or less.
Lightning-Speed Repair. Why wait all day for your computer to be repaired? Your computer IT network is important to you. That's why we offer proactive remote IT support and network services. This network support service allows your computer network to be accessed remotely. If for some reason we can't access your problem remotely, a technician will be sent out the same day.
We Talk Like You Do. Your computer support and maintenance questions will be answered clearly. You will not be made to feel uncomfortable by our team of IT support experts with unfamiliar technical jargon.
Our Guarantee -100% Unconditional Satisfaction. The total satisfaction you deserve awaits you with our technology services and IT consulting. We'll go out of our way with our IT management services to make sure you are a satisfied customer.
A Clear and Certain Outcome - No Unwanted Surprises. Your network or data will not be damaged, that's a promise. Before we begin computer maintenance services, we check to see if there are any possible problems and alert you first. Any risks will be clearly explained and we will get your authorization before we begin working. Having your files and data backed up beforehand is also an option.
We Guarantee All Projects To Be Completed On Time within Budget. We will absolutely never "nickel and dime" you as we perform your network services and IT consulting. This sometimes happens in the industry by unethical and incompetent technicians. We ARE ethical and know what we're doing. We guarantee all completed IT support projects to be finished ON TIME and ON BUDGET.
A Guaranteed Accurate Invoice. We guarantee every bill to be detailed and accurate. Since you pre-approve all charges, your IT consulting bill will present no "mystery" charges with our computer IT management services.